PrimeTek is excited to announce the new beta release for PrimeNG featuring new charts, new editor, new Grid CSS, validation features and many more. There are 25 filed improvements.
No more PrimeUI JS
With beta7, we've removed the javascript dependency to PrimeUI by converting the remaining bits as native. Currently majority of components are native and there are a couple of components with 3rd party dependencies. These are, calendar, slider, schedule, gmap, editor and schedule, rest are native.
Grid CSS
Grid CSS has been redone to provide more flexible and easy to use layout utility. We'll use it in upcoming premium layouts of PrimeNG as well.
Validation
Angular2 provides some state css classes for input fields such as ng-dirty, ng-valid, ng-touched, we've made use of them by applying our error styling.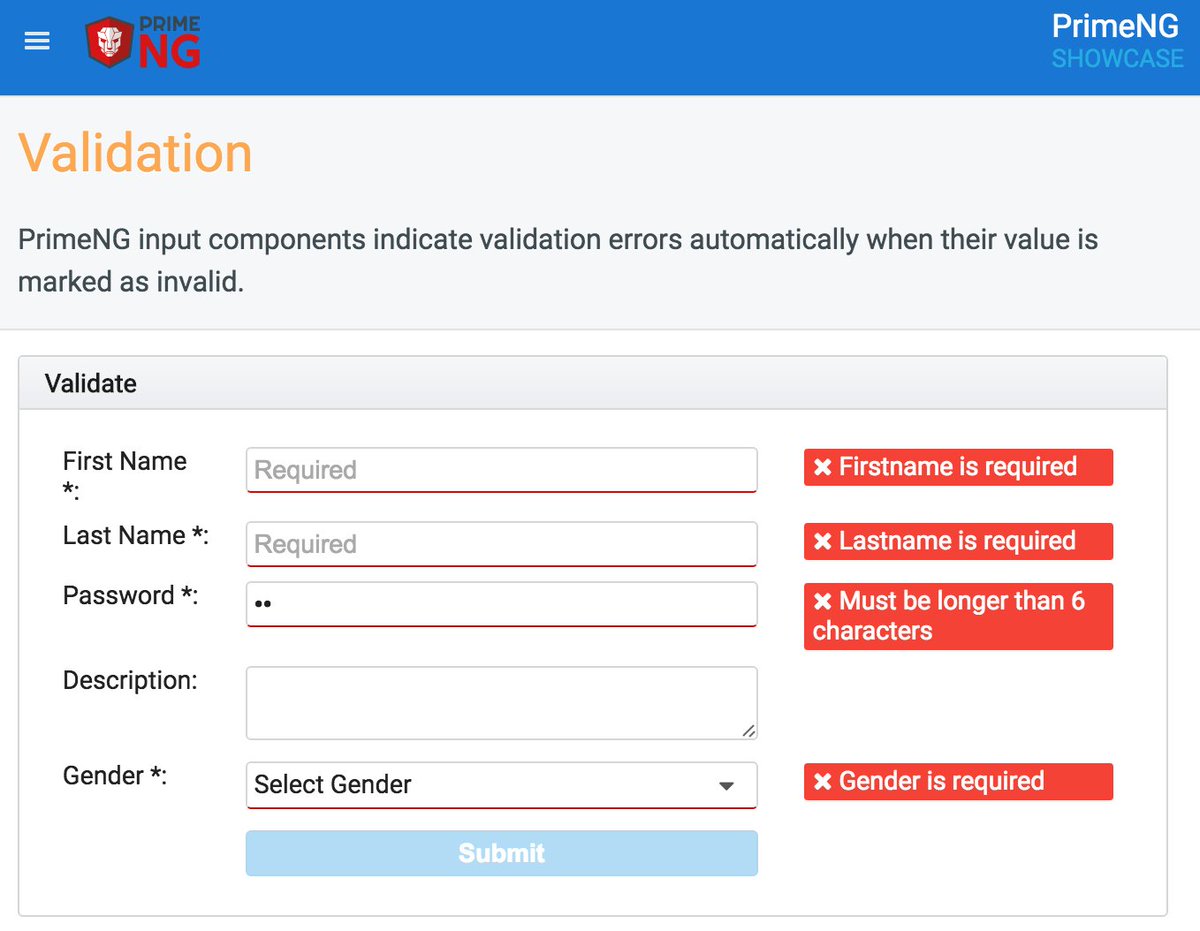 New Charts and Editor
Charts have been reimplemented and updated to Charts.js 2.1.x, instead of having separate chart components like p-pieChart, we now have p:chart with type="pie". This is a breaking change but allows greater flexibility to customize charts.js. In addition, quill editor has been updated that fixes some problems and adds handy new features.
New Features and Enhancements
Defect Fixes
Showcase
All demos and documentation are available at PrimeNG website. Right now it might seem that page is slow due to using system.js doing many requests, we'll switch to webpack soon to bundle the javascript to speed up the demos.
Roadmap
We need to do a couple of more things to do before releasing 1.0 final, these are fileupload and inputmask components along with enhancements to the datatable. Not definite yet but a spreadsheet component is also being considered. We'd like to do 1.0.final after Angular2 goes final so our roadmap depends on Angular2 release.