PrimeFaces Team is glad to announce that PrimeFaces 6.0 Final is now available featuring 345 filed improvements, new components, new features and enhancements, new Omega community theme and improved quality.
New Components
Various components have been promoted to PrimeFaces from Extensions project as a result of merger. These are;
Omega Theme
Aristo started to look outdated so we've created a new modern looking default theme called Omega.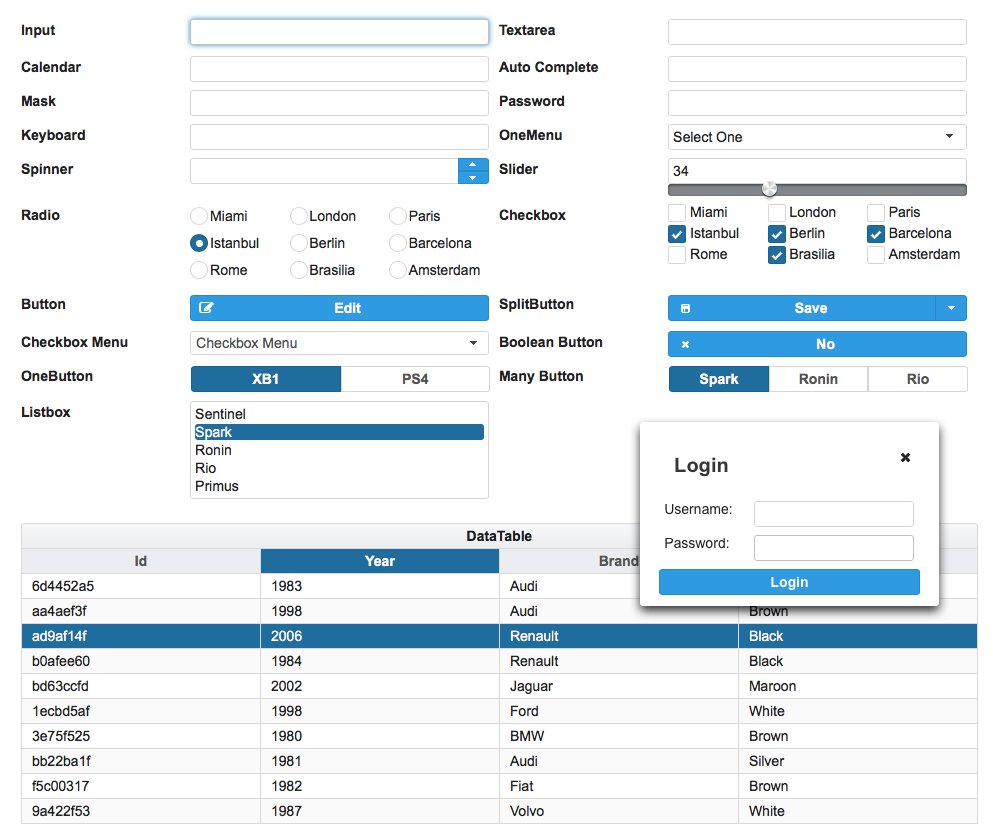 There will also be a Next-Gen Premium Layout for Omega to complete it soon. Here is the main design with a vertical menu. There will also be a horizontal top bar menu option.
Quality
Our team has spent a lot of time on reported issue reports and there are 150 defect fixes in 6.0 that improves the overall quality. These were delivered to Elite subscribers bi-weekly and now they are available to whole community as well.
WAI-ARIA
We've invested in many hours to improve the accessibility of the components for 508 compliance regarding keyboard and screen reader support. There is even now localization support for screen readers.
Documentation
PrimeFaces User Guide is updated along with new api-vdl docs at documentation page.
Download
6.0 is available at Maven Central.
Thank you
It has been a long ride since 5.3 and we'd like to thank two core developers of PrimeFaces; Mert Sincan and Thomas Andraschko, without their lead, it wouldn't be possible to have all these enhancements. Also special thanks to PrimeFaces power users Oleg Varaksin, Sudheer Jonna and Ronald van Kuijk for their continous feedback on 6.0. Finally thanks to all community members who have reported issues, made pull requests and provided feedback to improve PrimeFaces
Roadmap
As of today, we're officially starting to work on 6.1 and our estimate is mid autumn as the release date. Along with regular improvements, there will be a new spreadsheet component to provide excel like functionality. In addition, our design team is working on new next-gen premium layouts and theme for PrimeFaces.
Always bet on Prime!